SPACE FOR 1 PLAYER TO JOIN TEAM 10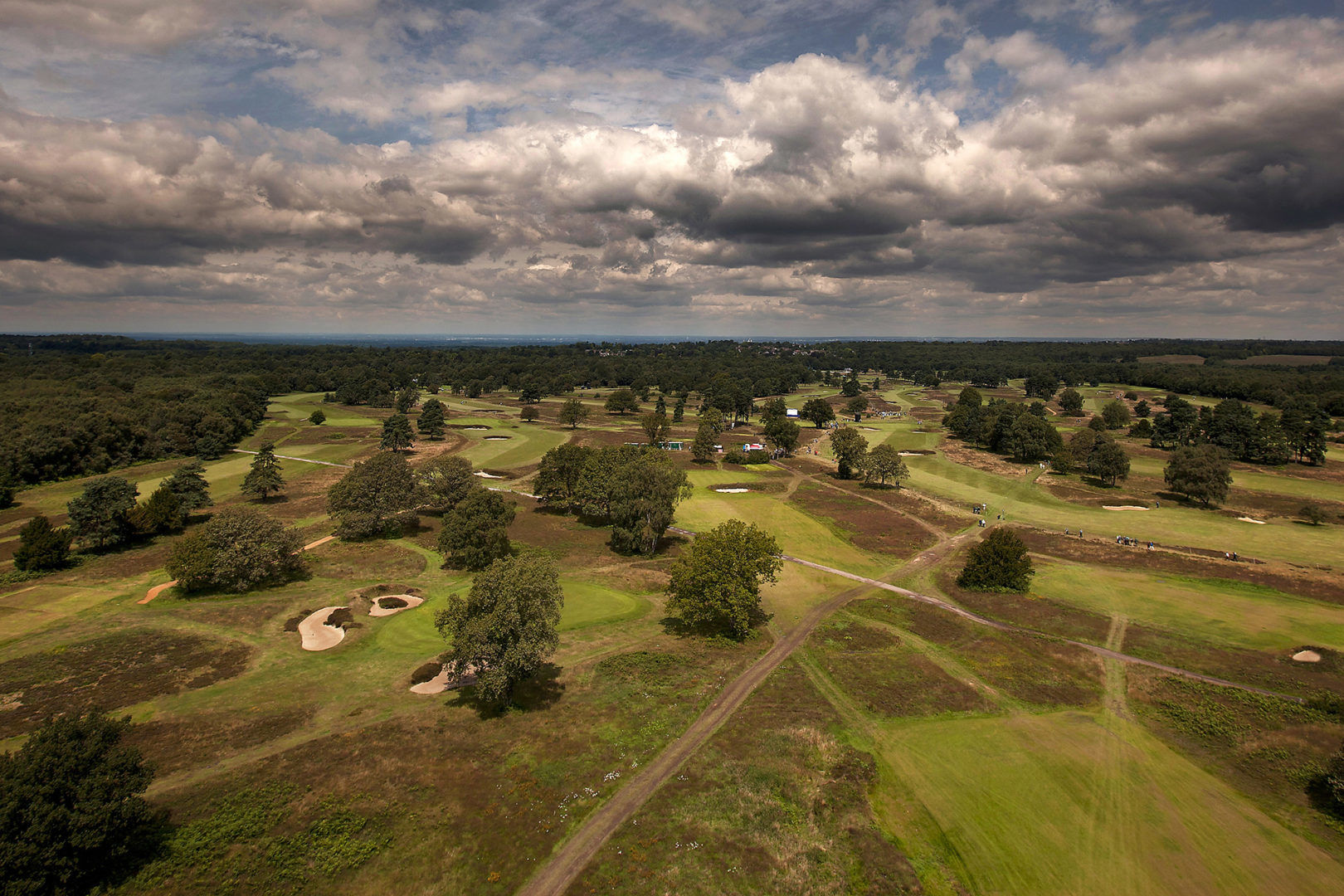 SPACE FOR 1 PLAYER TO JOIN TEAM 10
Walton Heath 7th-8th June 2021 -
£273 per player
- £1,092 per team
---
Teetours first trip to Surrey to play
this historic heathland masterpiece.
Accolades abound for this unique 36 hole experience, where you will follow in the footsteps of countless golfing greats.
Reigning Monarch's as Captains, legendary course designers and resident professionals, Opens and Ryder Cups make the history of Walton Heath match the quality of the golf courses.
If you don't know much about this club, click the following links to have a look at The History and The Course
Need I say more.
---
Awaiting confirmation of 1 team for the rearranged date.
Monday 7th June:
Lunch will be served on arrival from 12.15pm
14:00 - 16:00. 18 holes of golf on The Old Course
Overnight accomodation: Reigate Manor Hotel, Reigate Hill, Surrey. RH2 9PF
Tuesday 8th June:

Full English Breakfast will be served at the golf club from 08.00
10:00 - 12:00 18 holes of golf on The New Course
16:30 Prize giving and departure.
---
Limited to just
16 teams
£1,092 per team of 4
Based on 2 sharing a twin room - £23 per person single supplement.
A £100 per team deposit is payable at the time of booking.

The remaining £992 per team is payable on April 25th 2021


---
PLEASE make all payments by bank transfer to:
ACCOUNT A.E. BISHOP
NUMBER: 1283 1964
SORT CODE: 55-91-00
REFERENCE; TEAM CAPTAINS NAME
WALTON HEATH. - Monday 7th - Tuesday 8th June 2021

Team No

Team Captain

£100 paid

Balance

Hotel Room Allocation

1

Jonathan Fraser
Stuart Bond
Steve Pidcock
John Kidney

Jonathan £25 6.3.21
Stuart £25 5.3.21
Steve £25 8.3.21

Jonathan PAID £271 6.4.21




Stuart PAID £271 2.4.21




Steve PAID £271 29.3.21



4 single:


Jonathan Fraser

Stuart Bond

Steve Pidcock

John Kidney

2

Derek Pedley x 4

17.3.21

£1084 PAID 31.3.21

4 Single:


Derek Pedley

Terry Pedley

Martin Davis

David Hewitt

3

Steve Hawke x 4

3.12.21

4 x £248 = £992

2 twin:


Steve Hawke & Damian Magill

Ben Gilg & Frank Gardner

4

Alan McPeake x 4

2.12.21

£992 PAID 19.3.21

2 twin:


Alan McPeake & Lee Hill

Dave Cooper & Robin Upton

5

Jonathan Avill x 4

10.12.21

4 x £273 + £23 - £25 = 271
Total £1084
4 single:


Jonathan Avill

John Avill

Martin Crosthwaite

Andy Naylor

6

Paul Osborne x 3

£50 4.12.21

£25 6.12.21

£25 8.12.21

Paul Osborne PAID £271 12.4.21




Paul Gray PAID 271 9.4.21




Mike Cheney PAID £271 12.4.21


Dennis Mathers £273 + £23 - £25 = 271
4 Single:


Paul Osborne

Paul Gray

Mike Cheney

Dennis Mathers

7

Gurps Mann x 4

8.12.21

4 x £248 = £992
2 twins:


Gurps Mann & Charlie Insley

Gary Haslam & Ian Tilke

8

Gurps Mann x 4

8.12.21

4 x £248 = £992
2 twins:


Andy Bates & Nik Hardy

Alistair Haslam & Craig Tilke

9

Paul Jones
Warren Taylor


Ed Corfield & Nick Haste


Paul £25 5.3.21
Warren £25 5.3.21

2 x £248 = £546

Ed PAID £546 12.4.21

2 twin:


Paul Jones& Warren Taylor

Ed Corfield & Nick Haste

10

Mike Myers x 4

9.12.21

4 x £248 = £992


Simon PAID

£248 1.4.21

2 twin:


Mike Myers &

SPACE FOR 1

Simon Wingfield & Nick Chauhan

11

Mike Myers x 4

8.12.21

4 x £248 = £992
2 twin:


Lee Harris & Matthew Bateman

Jeff Thomas & Chris Jones

12

Steve Bennett x 4

8.12.21

4 x £248 = £992
Steve Bennett PAID £248 8.4.21


Roger Meredith PAID £248 9.4.21

2 twin:


Steve Bennett & Josh Bennett

Roger Meredith & Stevie Neale

13

Mark Newbould x 4

6.12.21

PAID £1084 7.4.21

4 single:


Mark Newbould

Neil Chatwin

John Close

Tom Murray

14

Martin Gadsby x 4

3.12.21

PAID £1084 12.4.21

4 single:


Martin Gadsby

Mark Geal

Glyn Douglas

Peter Douglas

15

Colin Barnard & Geoff Charlton

John & Anne Wardle

£50 3.12.21

£50 3.12.21

£496 PAID

1.4.21





£496 PAID 29.3.21




1 twin:


Colin Barnard & Geoff Charlton

1 Double:


John & Anne Wardle

16

Bob Allcoat Scott Deacon Mike Seles Guy Fordham

£100 6.3.21

PAID £1038 12.4.21

2 single:


Bob Allcoat

Guy Fordham

1 twin:


Scott Deacon & Mike Seles
---