Book now - pay on the day
Tuesday 14th March
Enville Lodge - Am Am - £60 per player including breakfast roll & coffee.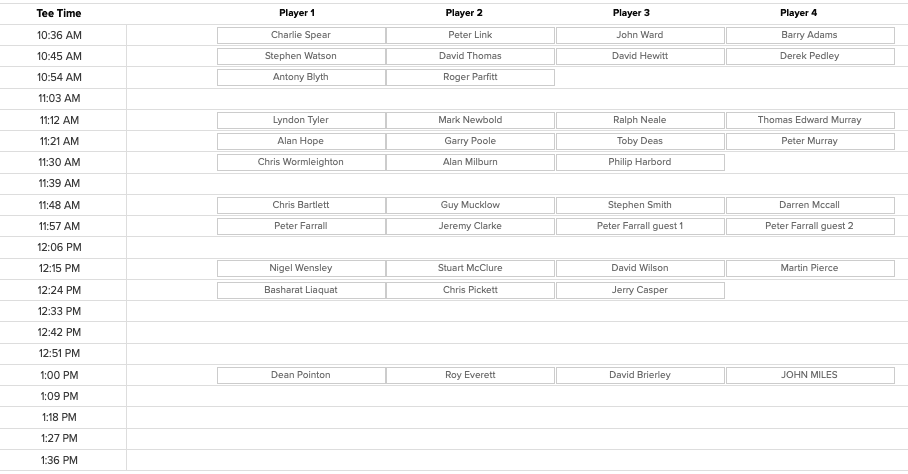 BOOKING INSTRUCTIONS:
You can book direct via Golf Genius - click this link:
https://teetours-envillelodgeamam.golfgenius.com/pages/9180959853282071221
Or
1 - Choose a tee time
2 - Send me an email stating:
A - The time you want to play
B - The number of players in your party and their names if you know them.
I will put the booking in for you and send you a confirmation email.

N.B. BOOKINGS WILL ONLY BE TAKEN FROM TEETOURS MEMBERS WHO HAVE REGISTERED ON THE sign-up page